Health. Business. Legalization.
The time has come
The August 2020 landmark decision by Health Canada allowing four terminally ill patients to use psilocybin signals a shift in the perception of psychedelics as a legitimate medical and therapeutic solution. Combined with a growing interest in the space among the general public and the emergence of companies engaged in everything from legal ketamine administration to R&D around various other medical psychedelic interventions, the run up to some form of legalization and explosive growth in the sector is imminent.

The psychedelic revolution has begun and we are ready to televise it.
The Program
10AM — 12PM
THE RESEARCH — PSYCHEDELICS & TRANSFORMATIONAL IMPACT
The opening session of the day will recap the latest findings in key areas of psychedelic research spanning psilocybin, DMT, ketamine, ibogaine, and more, with some of the top minds in the space taking the stage. Hear about the role psychedelic interventions can play in treating mental health and addiction, as well as the profound impact of psychedelic therapy in addressing our own mortality.
12:45PM — 2PM
LEGALIZATION & THE BUSINESSES DRIVING IT
Meet some of the brands that will define the future of psychedelics in the years to come. This session will present some of the people and companies that are at the forefront of making psychedelic interventions accessible to the broader public. The rubber meets the road as we get into everything from scaling for patient access to navigating the journey to legalization.
2:15PM — 4PM
PSYCHO-SPIRITUAL CONNECTIONS
We close the day off with a session on the effects of psychedelic interventions that have been at the center of religious and healing practices for hundreds of years. We'll hear from authors, retreat leaders and skilled microdosers about their first hand experiences on the broad spectrum of impacts that psychedelics can have, from treating anxiety and depression to creating encounters with a higher consciousness.
Wade Davis

Writer, Photographer, Anthropologist, Enthnobotanist, Filmmaker
Kelsey Ramsden

CEO, Mind Cure Health
Rami Batal

CEO, Universal Ibogaine
Timothy Ko
CEO, Entheon Biomedical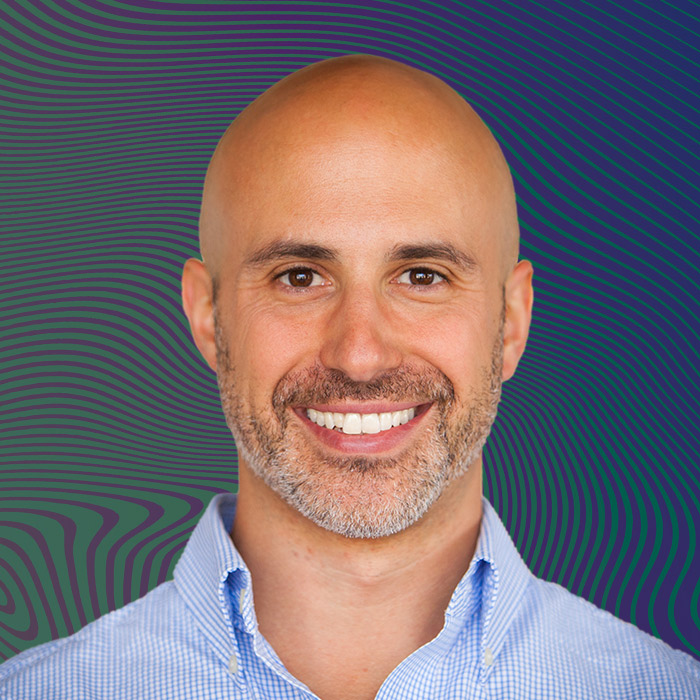 Ronan Levy
Founder & Executive Chairman, Field Trip Health
Deborah Mash

Ph.D., CEO & Founder, DemeRx Inc
Matthew Johnson

Ph.D., Professor of Psychiatry & Behavioral Sciences at Johns Hopkins University School of Medicine
Terri Smith

CEO, Wake Jamaica Limited, Founder of Network of Women for Food Security
Olga Chernoloz
Ph.D., Chief Scientific Officer, Wake Limited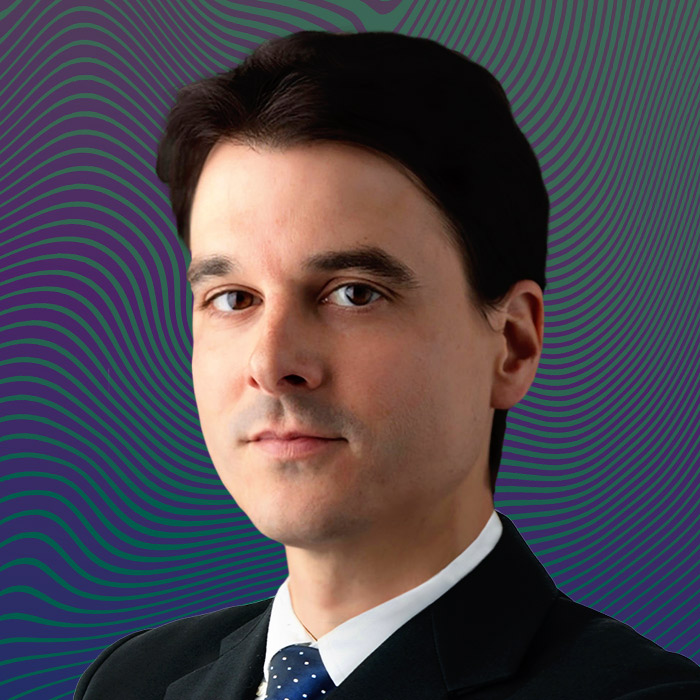 Brian Muraresku
NYT Best selling author of The Immortality Key: The Secret History of the Religion with No Name
Michael Verbora

Medical Director, Field Trip Health
Liana Gillooly

Development Officer, MAPS (Multidisciplinary Association for Psychedelic Studies)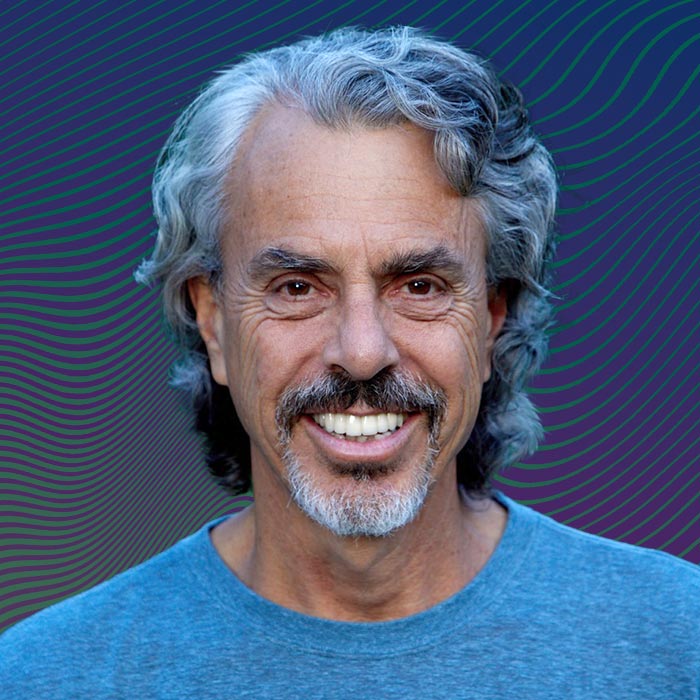 Chris Kilham
Author, Educator, Founder of Medicine Hunter Inc
Natasha Raey
Natasha Raey is a serial entrepreneur and consultant whose current work is focused on the health care, cannabis, and wellness industries. Natasha has managed the planning and development of large-scale health centers in both Vancouver and Toronto.
In 2017, she opened Cadence Health Centre, a team-based multidisciplinary health centre and pharmacy in downtown Toronto. In 2014, she co-founded SheTalks Global, an annual speaker series and conference showcasing influential women in diverse fields. In 2020, Natasha founded Skye Cannabis Co., a retail cannabis store based in British Columbia. Most recently, in 2019, Natasha founded Bloom & Elix, an enterprise developing wellness and brain health supplements for women. She also serves as an independent business, marketing and public relations consultant for a number of social enterprises, public institutions, and non-government organizations. Ms Raey holds a Masters of health administration from The University of British Columbia, and BSc, molecular biology and biochemistry (honours), from Simon Fraser University.
Marissa Lennox
Marissa Lennox is the Chief Policy Officer at C.A.R.P. (Canadian Association of Retired Persons). For over four years, Marissa has worked to serve C.A.R.P.'s membership in each of its three key pillars of Advocacy, Benefits, and Community. She is a frequent commentator in the media, and also host of theZoomer, a current affairs roundtable discussion show on ZoomerMedia's VisionTV, focusing on issues that matter most to Canadians 45+. Marissa is a member of the Canada Post Accessibility Advisory Panel, the Retiree Advisory Panel for the Financial Services Regulatory Authority of Ontario (FSRA), and the Consumer Medication Incident Reporting Advisory Committee for ISMP Canada. Marissa holds an Honours degree in Political Science from the University of Toronto, and a Master of Public Policy degree from the Robert F. Wagner Graduate School at New York University.
contact us
Have a question?
Would you like to be a sponsor?
Drop us a line here.
PARTNERs
FOUNDING PARTNER
Liana Gillooly
Development Officer, MAPS (Multidisciplinary Association for Psychedelic Studies)
Liana Sananda Gillooly is a lifelong advocate for social justice, drug policy reform, ending war, and environmental protection. Liana has worked as a gallerist, art curator, event producer, and held management positions at Greenpeace and Essential Living Foods. Before joining MAPS, she worked as Outreach & Partnerships Manager for a prominent cannabis investment and market research firm, The Arcview Group, where she helped grow the accredited investor network, advocated for legalization, and supported the work of Marijuana Policy Project. It was through her experience witnessing the exponential growth of the cannabis industry that she became inspired to co-found the non-profit North Star, working to integrate psychedelic wisdom into emerging industry surrounding the field of psychedelics, and Auryn Project, non-profit incubator for organizations building equitable, affordable, and accessible psychedelic medicine for all. She is a movement builder deeply committed to collective liberation, and works to build "the more beautiful world our hearts know is possible" by intersecting with movements in humane tech, regenerative ecology, indigenous protection, and purpose driven economics. She enjoys building connection with change-makers, and wrangling the resources needed to transform our world. She has been a featured speaker at numerous events, lobbied Congress, lectured MBA students, given a TedX talk, and is a member of the Summit and TED communities. She a trained death midwife, vipassana meditator, and immersive artist.
Matthew Johnson
Professor of Psychiatry & Behavioral Sciences at Johns Hopkins University School of Medicine
Matthew W. Johnson, Ph.D., is a Professor of Psychiatry & Behavioral Sciences at Johns Hopkins University School of Medicine. Working with psychedelics since 2004, he is one of the most world's most widely published experts on psychedelics. Matt published psychedelic safety guidelines in 2008, helping to resurrect human psychedelic research. He published the first research on psychedelic treatment of tobacco addiction in 2014, and the largest study of psilocybin in cancer distress in 2016. His 2018 psilocybin review recommended Schedule IV upon potential medical approval. Matt also conducts behavioral economic research on the psychology of addiction and sexual risk. He is a past President of the Psychopharmacology and Substance Abuse Division of the American Psychological Association, and current President of the International Society for Research on Psychedelics. He has been widely interviewed about drugs and addiction, including by New York Times, Washington Post, Wall Street Journal, BBC, CNN, Fox Business News, NPR, & Michael Pollan.
Michael Verbora
Medical Director, Field Trip Health
Dr. Michael Verbora earned an MBA from the Odette School of Business in 2009 and an M.D. from Schulich School of Medicine at Western University in 2013, before entering Family Practice residency at the University of Toronto. To date, he has completed over 5,000 cannabinoid therapy consultations and is a global medical expert in the field of cannabinoid therapy. He serves as Chief Medical Officer of Aleafia Health, a Canadian Producer of medical cannabis and cannabinoid research. Dr. Verbora also is the medical director of Field Trip Health and mental wellness company focused on psychedelic-assisted therapy. Dr. Verbora is the clinical site lead for an MDMA phase 2 clinical trial for anorexia starting 2021 and sponsored by MAPS. His passion and focus is on helping patients heal through botanical medicines while developing scientific evidence on these therapies.
DEBORAH MASH
CEO & Founder, DemeRx Inc
Deborah Mash is one of the world's foremost experts on the hallucinogenic drug ibogaine. She is the CEO and Founder of DemeRx Inc., a clinical-stage drug development company advancing ibogaine and its active metabolite noribogaine for the treatment of opioid use disorder. DemeRx has partnered with ATAI Life Sciences -- a global biotech platform with a special focus on psychedelic medicine -- to develop ibogaine for those suffering from opioid use disorder. Building on the extensive human data available around ibogaine, DemeRx and ATAI will submit Clinical Trial Applications for a Phase II study in opioid-dependent patients. This joint venture will also develop screening procedures, dosing guidelines, and best practices for opioid withdrawal management to ensure patient.
Kelsey Ramsden
Co-Founder, President & Chief Executive Officer Mind Cure Health
Kelsey has over 15 years of experience founding, scaling, and operating innovative companies across Canada and the Caribbean. She has built multiple 8-figure businesses from the ground up and has twice been named Canada's Top Female Entrepreneur. Kelsey also serves on the Entrepreneurship Council for the University of Western Ontario, where she is also a faculty member teaching Design Thinking. Kelsey holds an MBA from the Richard Ivey School of Business at the University of Western Ontario. She is an accomplished keynote speaker and published author.
RAMI BATAL
CEO, Universal Ibogaine
Dr. Rami Batal is the incoming CEO of Universal Ibogaine. He is a seasoned biopharmaceutical industry executive and a healthcare professional who has a passion for, and expertise, and experience in, neuropsychiatry and mental health/behavioral health illnesses, including substance use disorders.

Prior, Dr. Batal was the Chief Commercial Officer of Antibe Therapeutics (antibethera.com; publicly traded on the TSX under ATE) where he was responsible for the global commercial preparedness of the phase 3 drug program, as well as engagement with strategic partners, namely big pharma, and related out-licensing effort. Rami was intimately involved in the running of the research enterprise and related manufacturing efforts.

Prior, Dr. Batal was the Vice-President of Medical Innovation and Medical Research of the Canopy Growth Corporation (Canopy Growth, NASDAQ- and TSX-listed under CGC). Rami came to Canopy Growth through the successful acquisition of CHI – a biotech company he co-founded. CHI was focused on cannabinoids research for biopharmaceutical purposes. CHI grew from a concept to an IP-laden, biopharmaceutical interest, running clinical trials with cannabinoid-based drug candidates.

Dr. Rami Batal co-founded the UK-based Beckley-Canopy Therapeutics which went on to become Beckley-Psytech (www.beckleypsytech.com), a biopharmaceutical start-up focused on developing innovative psychedelic prescription drugs for CNS indications.

Prior, Dr. Batal was Vice-President of Business Development at Purdue Canada where he led the expansion and diversification of the product portfolio beyond opioid analgesics.

Dr. Batal carried the innovation and business development of Yumanity Therapeutics (www.yumanity.com), focused on the discovery and development of biopharmaceuticals for neurodegenerative illnesses, including Alzheimer's, Parkinson's and ALS.

Dr. Batal holds a doctorate in Experimental Medicine from McGill University and an MBA from Concordia University. Rami is a Clinical Pharmacist who continues to practice intermittently in Quebec and maintains patient proximity and familiarity with healthcare delivery in community settings.

Rami has decades of hands-on experience in counseling for, preparing, and administering conventional opioid dependency and opioid use disorder medicines in a clinical setting.
Timothy Ko
CEO, Entheon Biomedical
As Chief Executive Officer of Entheon Biomedical, Timothy Ko is focused on leading the development of a DMT-assisted therapy designed to treat substance use disorders, and in advancing technology pertaining to the application and delivery of psychedelic-assisted psychotherapy. Timothy has a broad background of leading private ventures in the Service Sector, Investor Relations, Retail, and Technology sectors, and his passion for the psychedelic space is shaped by firsthand knowledge of the shortcomings of current treatment options.
Ronan Levy
Founder & Executive Chairman, Field Trip Health
Believing that you should never hesitate to trade your cow for a handful of magic beans, Ronan has built a career out of doing things that others say cannot be done. Ronan started his career as a securities lawyer at Blake, Cassels & Graydon LLP but left that after realizing he was much too creative for the profession of law. Since then, Ronan has helped launch business across a number of industries from gold, to cannabis, and, most recently, in psychedelics where he is a Co-founder and the Executive Chairman of Field Trip Health Ltd. (CSE: FTRP, OTCBB: FTRPF), a global leader in the development and delivery of psychedelic therapies. When not being thoroughly incorrigible, Ronan lives in Toronto with his wife and two children.
Wade Davis
Writer, Photographer, Anthropologist, Enthnobotanist, Filmmaker
Wade Davis is a writer, photographer, and filmmaker whose work has taken him from the Amazon to Tibet, Africa to Australia, Polynesia to the Arctic. Explorer-in-Residence at the National Geographic Society from 2000 to 2013, he is currently Professor of Anthropology and the BC Leadership Chair in Cultures and Ecosystems at Risk at the University of British Columbia. Author of 22 books, including One River, The Wayfinders and Into the Silence, winner of the 2012 Samuel Johnson prize, the top nonfiction prize in the English language, he holds degrees in anthropology and biology and received his Ph.D. in ethnobotany, all from Harvard University. His many film credits include Light at the Edge of the World, an eight-hour documentary series written and produced for the NGS. Davis, one of 20 Honorary Members of the Explorers Club, is the recipient of 12 honorary degrees, as well as the 2009 Gold Medal from the Royal Canadian Geographical Society, the 2011 Explorers Medal, the 2012 David Fairchild Medal for botanical exploration, the 2015 Centennial Medal of Harvard University, the 2017 Roy Chapman Andrews Society's Distinguished Explorer Award, the 2017 Sir Christopher Ondaatje Medal for Exploration, and the 2018 Mungo Park Medal from the Royal Scottish Geographical Society. In 2016, he was made a Member of the Order of Canada. In 2018 he became an Honorary Citizen of Colombia. His latest book, Magdalena: River of Dreams, will be published by Knopf in September, 2020.


Photo credit Adam Dillon
Chris Kilham
Medicine Hunter, Explorer, Yogi, Psychedelic Advocate
Chris Kilham is a medicine hunter, explorer, lifelong yogi, psychedelic advocate and media personality. He has investigated medicinal plants among indigenous people globally for decades, from Siberia to the Amazon to Congo. The author of fifteen books including the international bestseller The Five Tibetans, The Ayahuasca Test Pilots Handbook, and The Lotus and The Bud: Cannabis, Consciousness, and Yoga Practice. Chris has appeared on over 2000 radio and 500 TV programs. He has traveled with ABC, NBC, CNN, NYT, Outside, and numerous other media, and was the Fox News Medicine Hunter for nine years, broadcasting in 100 countries. He speaks and teaches all over the globe. The New York Times calls Chris "part David Attenborough, part Indiana Jones.
Terri Smith
CEO, Wake Jamaica Limited, Founder of Network of Women for Food Security
Terri was born to a teenage mother and raised by her grandparents in a small rural village in Manchester, Jamaica. She migrated from Jamaica to Canada with her young son as a teenager. In Canada, she raised her family of four sons before returning to school. It was in Canada that she developed a passion for social entrepreneurship and social impact work from the time she was still a teenager.
Terri understands the challenges faced by poor undereducated adults and marginalized youth on an intimate level and this was the driving force behind her decision to attend the University of Toronto where she studied Literature and Social Cultural Anthropology and developed her expertise in Labour Market Re-entry for injured workers and poor adults.

Terri Smith and her husband, Ronald Smith, moved to Jamaica in 2010 to care for her 104-year-old grandfather and decided to establish a farm on land that was suffering from soil exhaustion and could only support the growth of bamboo and other tall grasses. After years of research, the Smiths developed a unique, proprietary process that converts bamboo leaves and lemongrass into an ideal substrate for growing dozens of different strains of mushrooms.

Over the last decade, Terri has worked with groups of rural women and other stakeholders to establish micro mushroom farmer development centers and clusters of farmers across Jamaica. She founded the Network of Women for Food Security in 2010 and continues to work with this network of trained mushroom producers to increase the capacity of the local industry in a decentralized production model.
Terri believes in a triple bottom line approach to growing: every community entered must be better when we leave - financially, socially and environmentally. With a goal to have over 1,000 women in her network, the women currently involved are trained as artisan growers and operate their own micro-farms with sustainability and topsoil restoration practices in place. Alongside education in mushroom cultivation, Terri's training also educates on the medicinal properties of mushrooms, enhancing the marketing and revenue-generating potential of the women involved in her network.

In 2020, Terri partnered with Wake, an intersection between smart tech and fungi medicine. Wake has developed a personalized approach that allows research, monitoring, and incorporation of results from clinical studies on a one-to-one basis.

From state-of-the-art clinical retreats to a full line of medicinal mushroom supplements, Terri cultivates edibles, gourmet medicinals, and psilocybin mushrooms for Wake. Wake supplements contain only mushrooms and are free from binders, fillers, grains, and other adulterants. Wake hopes that each bottle of mushrooms sold will impact a rural community in Jamaica, and help support the empowered women who grow them.
Brian Muraresku
Author, The Immortality Key: The Secret History of the Religion With No Name
Brian C. Muraresku graduated Phi Beta Kappa from Brown University with a degree in Latin, Greek, and Sanskrit. As an alumnus of Georgetown Law and a member of the New York Bar, he has been practicing law internationally for fifteen years. He lives outside Washington D.C. with his wife and two daughters. In 2016, Muraresku became the founding executive director of Doctors for Cannabis Regulation. Their work has been featured on CNN and ESPN, as well as The Washington Post and San Francisco Chronicle. In an arbitration with the NFL in 2018, Muraresku represented the first professional athlete in the United States to seek a therapeutic use exemption for cannabis. The Immortality Key is his debut book.

Photo credit Moshe Zusman
Olga Chernoloz
Ph.D., Chief Scientific Officer, Wake Limited
A specialist in neuropsychopharmacology with a Ph.D. in neuroscience from the University of Ottawa, Wake's Chief Scientific Officer Dr. Olga Chernoloz has held a number of roles in clinical trial management, drug development, biotech, and pharmaceutics. As well as being a registered pharmacist, she also leads R&D programs, runs feasibility analyses, and optimizes business development strategy.

Her early work with patients experiencing severe depression inspired her to apply her scientific background to help people achieve mental wellness. Olga has developed educational modules around recreational and medical cannabis and psychedelics, delivered in both academic and business settings (including med cannabis guidelines for Shoppers Drug Mart, Canada's biggest pharmacy chain). Prior to her pivot into the cannabinoid and psychedelic field, Olga specialized in mental health research, authoring a number of original research articles and a book chapter on the neurobiology of mood disorders. Her scientific research publications can be found here.

Olga first met CEO Nick Murray in her time as a cannabis scientist. They shared a passion for the therapeutic potential of psychedelics, and connected over the science-first approach Nick was spearheading with Wake. Though psychedelics present an exciting opportunity to support healthier brain functioning and mental wellness, Olga is careful not to position these medicines as panacea. Ever a proponent for verifiable science, she is an advocate for policy and regulation in the emerging industry. At Wake in Jamaica, she is working with regulators, including Health Canada, to create a legal framework that can be replicated in North America.

At this point, Olga's primary focus is microdosing research as this popular practice has gained even more supporters in pandemic times and has not been researched to date. At Wake, they study and compare mushroom-based compounds rather than the synthetic forms that have been traditionally used in research. Her integrity as a healthcare professional and researcher, combined with her compassion for those seeking holistic well-being, made her a natural fit on the Wake team. From producing safe, effective medicinal mushrooms, to studying their potential through clinical research, everything Wake does is grounded in science.